MACFAB LH300 Baler
This medium sized baler has a low height of under 2 meters, perfect where space is limited.The Compaction Cylinders are built into the sides of the chamber walls of the LH300 which means it is a plug and play machine with low setup times. The LH300 has a compaction force of 20 Ton and can bale a variety of materials including cardboard boxes and plastic film.
Features
PLC control panel with a bale full light

Low height baler perfect where space is limited.

easy to eject a bale with strap eject.

Tie off bale with doors open.
Extras
Galvanised finish

Alternative power supplies
Baler images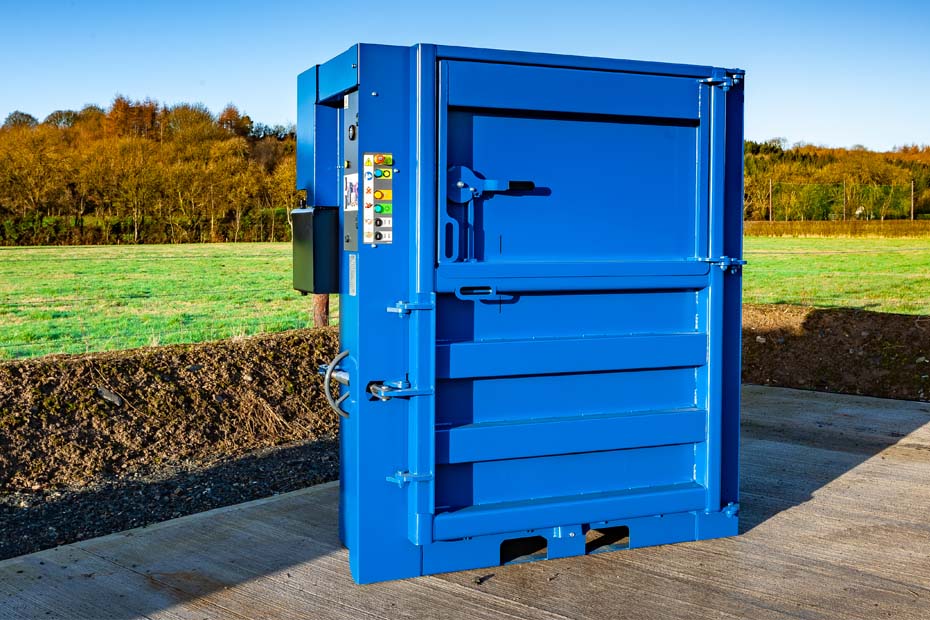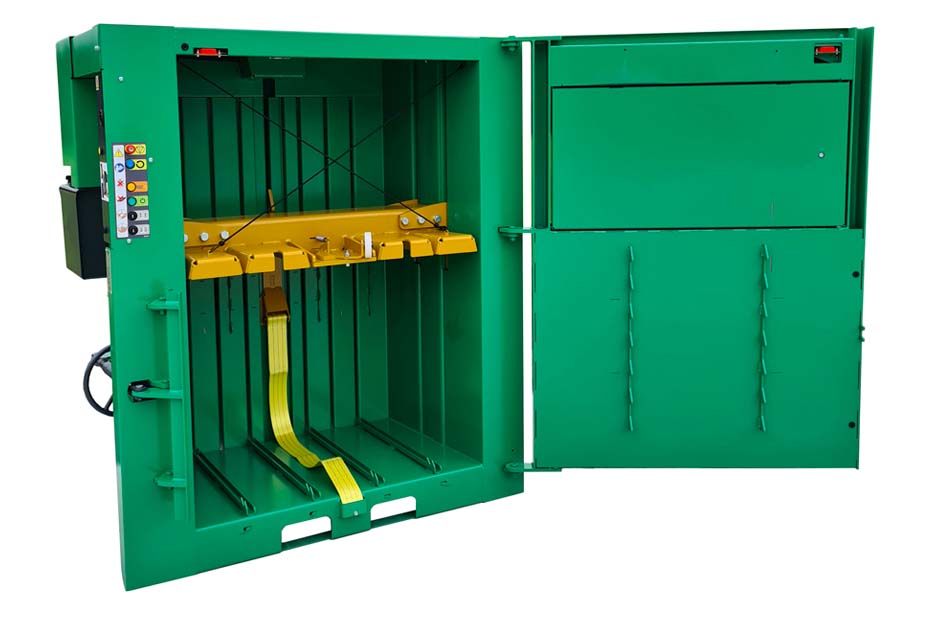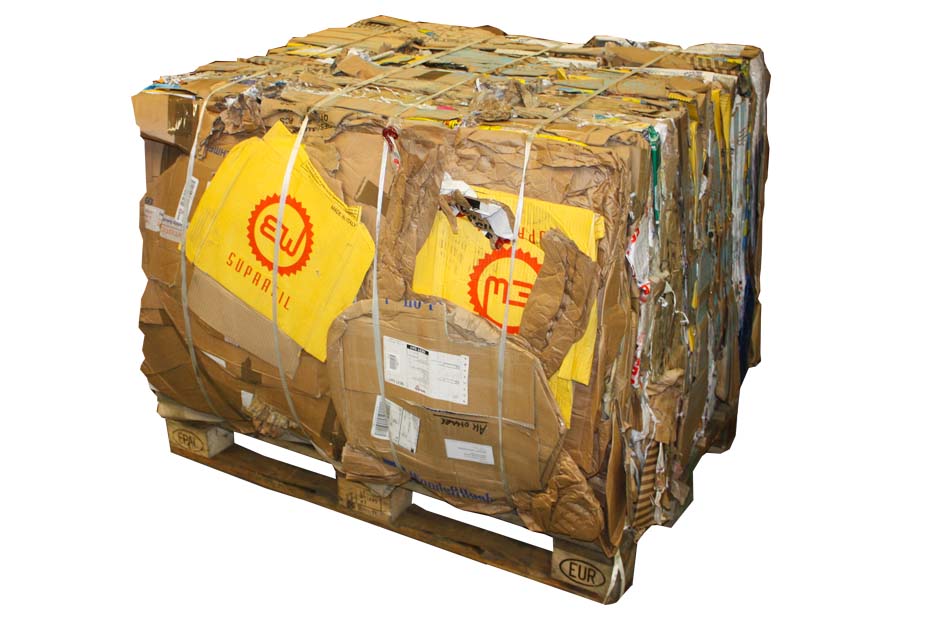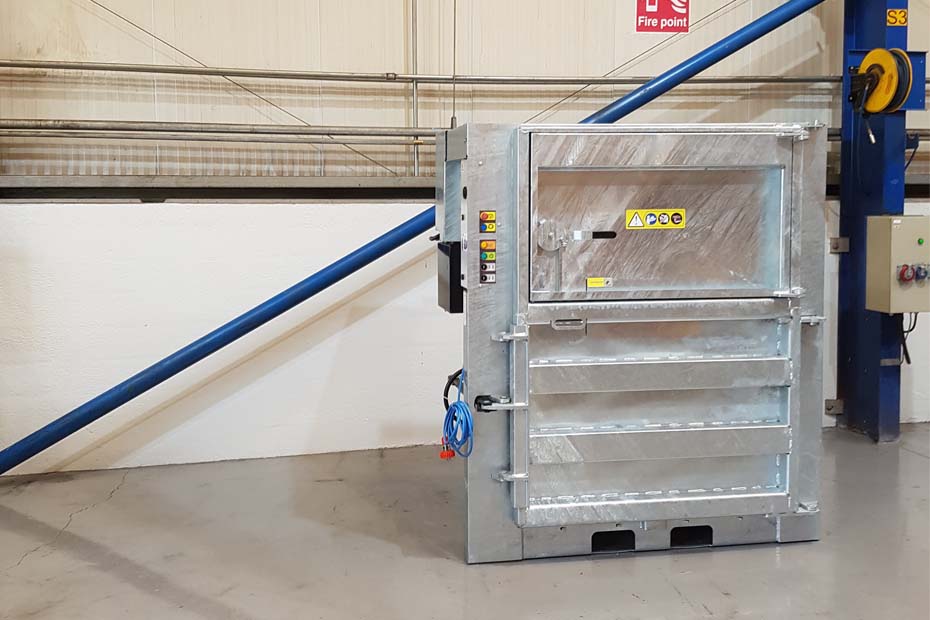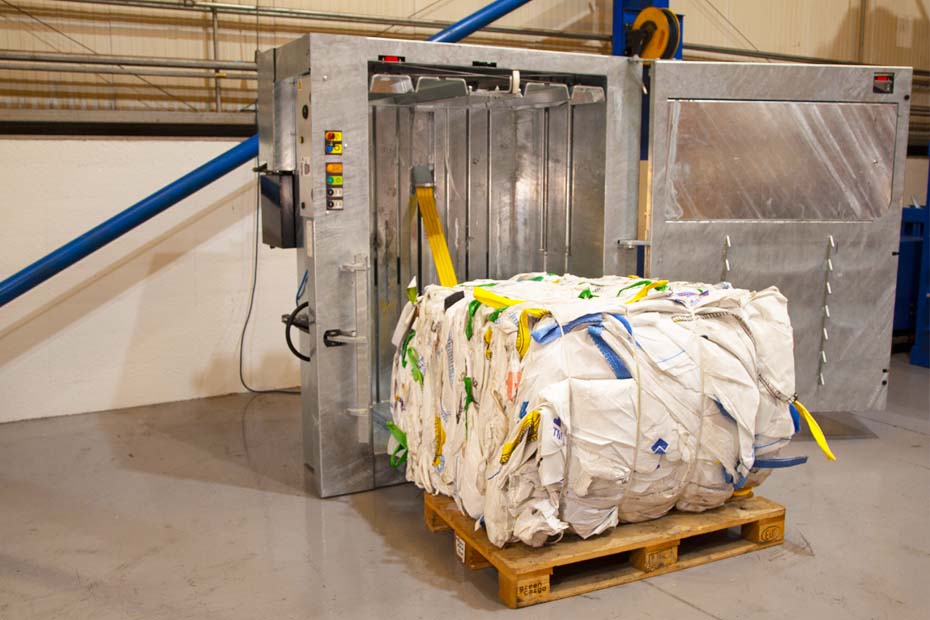 lh300 BALER- Drawing
(PDF 204.92 KB) download
Technical information
An overview of the baler specifications, dimensions, loading aperture and bale size. Please feel free to contact us to confirm any questions you have on the machines specification or performance
| BALER DIMENSIONS | |
| --- | --- |
| Height: | 1.986 m |
| Width: | 1.800 m |
| Depth: | 1.100 m |
| Weight: | 1140 kg |
| | |
| BALE DIMENSIONS | |
| --- | --- |
| Height: | 1.100 m |
| Width: | 1.200 m |
| Depth: | 0.800 m |
| Weight: | 300kg (depending on material used) |
| BALER SPECS | |
| --- | --- |
| Power Supply: | 220 - 240 Volt 1 phase |
| Motor: | 2.2 kW 16 Amp |
| Pressing Force: | up to 20 Ton |
| Noise Level: | 45 decibels |
| Cycle Times: | 45 seconds |
| LOADING APERTURE SIZES | |
| --- | --- |
| Height: | 0.596 m |
| Width: | 0.800 m |
| Depth: | 1.200 m |